Carpet Cleaning in Clevedon – Sanitising Pet Dirt
We were recommended by a friend to do a carpet cleaning job in Cleavdon. It is alway nice to get a word of mouth recommendation. The job was for a bungalow that had already had a thorough general clean but the carpets were well and truly soiled with pet dirt on the surface and filthy because of heavy foot traffic.
Child and Pet Safe Cleaning Solutions
We use the most advanced and up to date carpet cleaning technology to deep clean stubborn mess that vacuuming alone will not resolve. Our cleaning solutions are child and pet safe and leave your carpet sanitised and pleasant smelling. We sanitised and deodorised the carpets plus a double clean through to get exceedingly great results that both the client and ourselves were happy with.
It's our job to ensure outstanding cleaning results with out unique truck mounted mobile equipment, this is how we receive word of mouth recommendations from clients and friends alike.
Happy Customer Reviews
It's always a pleasure to read our reviews, take a look at what others say about us on our Crawfords Cleaning Facebook page: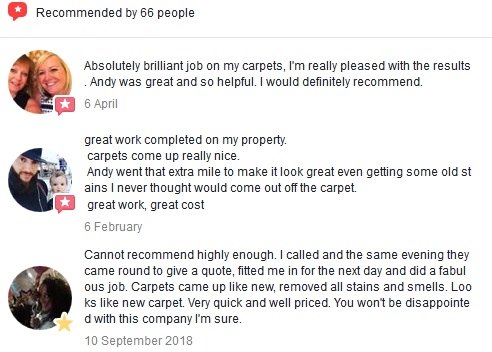 Contact Crawfords Cleaning
Give us a call or send a text to 07815 814128 or you can complete the contact form below.
[si-contact-form form='1′]
Extreme Deep Cleaning Somerset Hoarder Cluttering
There has been an upsurge recently in the amount of enquiries we are getting from landlords and property owners for help at the end of a tenancy. In some cases the tenant will have little disregard for the property as a whole, often deliberately leaving clutter and mess throughout the home. Of course, this is upsetting for property owners to see their rented accommodation treated with little respect – and this is where we come in.
We have a specifically trained extreme clean team who are well versed in all aspects of hoarder situations – whatever the reason for the build up of rubbish, mess and leftiver food, we are here to help.
Should you feel you are in a smiliar situation you can be reassured all of our cases are treated with dignity and discretion. Please do get in touch with Andy to discuss your options today.